Developer.
Marketer.
Creator.
---
Solving problems in the digital space.
About Me
Hey there, I'm Daniel.
A lover of all media digital with a passion for development; focused on data-driven results and industry best-practices for a seamless user experience. Ambitious developer, designer, and technical manager with 3+ years experience solving problems in the digital marketing space for a variety of clients and industries. I like to tackle problems head on, with a harmony between ease of use and real-world application, and have proven success in increasing customer retention and client satisfaction with my suggested implementations. On top of that, I'm hard working, resourceful, and a positive thinker.
Marketing
Not only is it important to have a unique website to you, but also for it to be seen by search engines as you want to be represented. I specialize in both search engine optimization and search engine marketing. I can make sure your site shows up under the appropriate search terms and show your ads to the desired audience. After years of working with search engine algorithms, I can tailor an SEO strategy for all types of websites and businesses, and get organic listings where they need to be.
Development
Not everyone has the same tastes. Not everyone has the same needs. A website should be as unique and personal as who it is representing. I create websites that are purposeful and unique, tailored to the individual needs and requirements of a particular project using HTML, CSS, JavaScript, PHP, Ajax, and a bit of React sprinkled in.
Design
I also specialize in photo/video editing, branding, and overall graphic design. I believe that the process of creating creative media is unique to the user and through communication, research, and exploration, the right fit will present itself. There's no one "catch-all" method for every project, but the process of finding the right fit helps strengthen my understanding of each and every undertaking.
Experience
FrontEnd Developer
Head of website development, structure analysis, and general IT for a digital marketing agency.
Responsibilities
Develop fully functional, responsive pages based on business requirements using HTML, CSS, PHP, and JavaScript
Develop and expand marketing opportunities
Upkeep of client websites providing updates, optimizations, and internal fixes across both back and front end
Interpret relevant marketing data and metrics for campaign optimizations
Manage website projects from inception to completion
Accomplishments
Created company-wide tools utilzied to streamline AdWords campaign optimizations
Worked with a team to create a website that boosted client business by over 100%
AdWords certified and classically trained in SEO & SEM
Won the business of multiple clients to solely create their brand logo and branding guidelines
Self taught on the job in multiple areas that are not the primary responsibility of the role, including: heavy design work, website server and security intricacies, PHP template creation/editing, Google Tag Manager, and more
September 2015 - present | Mountlake Terrace, WA
Search Engine Evaluator
Evaluation of websites and webpages according to Microsoft guidelines as to what constitutes a relevant search from a user.
Responsibilities
Use direct feedback from Microsoft and associates to optimize Bing search engine performance
Quickly assess what needs to be done on the job with constantly changing expectations and subjective guidelines
Consiostently pass weekly audits with an accuracy level of over 80%
Interpret user queries and critically think about what users are really looking for
Understand the fundamentals of SEO and general user behavior
Takeaways
Built strong skills in working both alone and in groups
Understanding of average user behavior online and across search engines
How to look for and identify trends, patterns, and seasonal search data
April 2013 - July 2015 | Kirkland, WA
Skills
HTML5
CSS3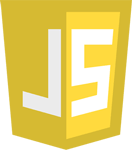 JavaScript
JQuery
BootStrap
WordPress
PHP
MySQL
React (in progress)
Photoshop
Illustrator
InDesign
Premiere
Sony Vegas
Microsoft Office
Hootsuite
GitHub
Constant Contact
Mail Chimp
Marketo
Google Tag Manager
Google Adwords
Google Analytics
Education
University of Washington - Seattle
2010-2014
Bachelor's of Science in Psychology
Dean's List
MB Mortar Board National Honor Society
Phi Sigma Theta National Honor Society
Sigma Alpha Lambda Honors Organization
The Golden Key International Honour Society